AdWords & PPC Campaign Management Services in Niagara Falls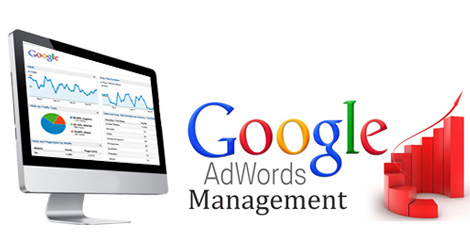 In today's digital and web dominated world, search is what drives businesses. With us here at White Shark Media you wont have to worry. Customers searching for popular searched websites would be able to locate your page as easy logging onto the Internet.
By working together with some of the world's biggest advertisers, we have truly become the best company in Niagara when it comes to powerful search campaigns. Our PPC programs aim in making it easier for users to find your services and then show them how you as a company can solve their problems. For this, we use in-depth research, advanced tools and and well experienced minds.
Get Instant Success on Popular Search Networks With Our PPC Programs. Call Now!
How PPC Works?
Consumers search for a service in popular search engines and then see your ad in results page.
They click on your ad, visit your website and try to learn more about your services/products.
Contact you through e-mail, web form or via telephone and then ultimately buy your product/service.
Is PPC Marketing Right For Me?
Pay-Per-Click is a multi-billion dollar domain. The reason behind this is that if executed properly, PPC campaigns can bring targeted traffic to your site at low cost instantly. Therefore, businesses can expand their reach, generate new leads and create new set of customers as soon as their pay per click marketing campaign is live. Also, every aspect of such a kind of marketing is measurable. You know your daily budget, the cost per click and how much you actually pay for each conversion. This is another reason why it is considered as one of the strongest forms of marketing.
Why Choose Us?
Extensive Experience
Becoming Niagara biggest search marketing agency wasn't easy, but we, at White Shark Media, managed to do it with grace. Running various successful PPC campaigns for our clients for many years has helped us to gain an experience that's priceless in our industry. Unlike other agencies, we know how one-to-one partnerships with clients must be maintained.
Dedicated Team
Marketing experts usually have so much on their mind that they are unable to give their best to one single campaign. We, at White Shark Media, have a different strategy. While the account's team provides strategic guidance to the campaign, our technical team develops the core architecture of the campaign. Combining them all, we ultimately get the best paid search performance.
Comprehensive Services
Our PPC services are nothing short of a package including the most comprehensive services like; planning, account handling, strategy building, campaign development, keyword bidding and ad creation. All these major aspects along with others are taken care-of under one roof. We also believe in full transparency and thus keep our client informed about their campaign's aspects.
We, at White Shark Media, are a popular name in Niagara Fall marketing industry for our effective and result-driven Pay-Per-Click marketing strategies.
Call Us Anytime and Talk to Niagara Best PPC Experts For Your Business