St. Catharines Leading Website Design & Internet Marketing Company
Custom WordPress Web Designs & SEO Services
Whether you are a new business or a well-established organization, these days it is imperative to have a professionally designed website. At White Shark Media, we have a team of adroit web designers and developers committed to crafting eye-catching and feature-rich websites in just 15 days. Whether you need a custom E-commerce website or want to add plugins to your WordPress website, we have got you covered.
At White Shark Media, we are committed to exceeding our clients' expectations in terms of design and functionality. Let us make your dream a reality. Our experts have hands-on experience in a wide spectrum of digital marketing solutions. From web solution, SEO to custom online stores and mobile app development, we have all your needs covered. Our well experienced and dedicated team will have the task complete timely and efficiently.
Services for your Business
Engaging & Feature Rich Web Design Solutions
For Small Businesses, Startups & Organizations Starting At $899
A small glimpse of work we've done for our fabulous clients.
Giving You a Competitive Edge

Mobile App Development Services
We design mobile success
White Shark Media is a leading mobile development company in the Niagara Region, specializing in crafting amazing mobile solutions. We combine years of experience and the latest technology to deliver state-of-the-art mobile applications. Our Android and iOS app developers in Niagara region help businesses grow in the digital marketplace. We focus on your business, your goals and your success. And strive to deliver efficient and secure that are tailor-made to suit your business requirements. If you want it, we can build it..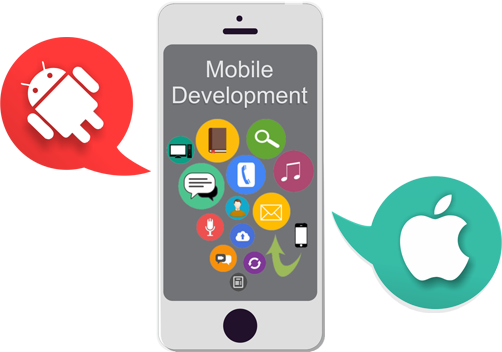 Works Great With All The Tools You Love
What Made Us Popular in St. Catharines?
When a client approaches us for our services, all he/she wants is maximum business and customers for his/her company and that's exactly why we are here. Our motto isn't getting you visitors, likes or some followers. Instead, we work all day on our client's project so that he/she can earn well and scale their income upright. Our specially crafted services like web design, SEO, SMM and PPC promise your business to grow and reach new markets.

My website was down, thanks to Google's updates. Visitors were less and leads were nowhere to be seen. I contacted White Shark Media and their Content Team instilled a new vibrancy in my dead site. Big thanks to the team of White Shark.
Our digital agency delivers hand-crafted websites and marketing.
Let's get started today!