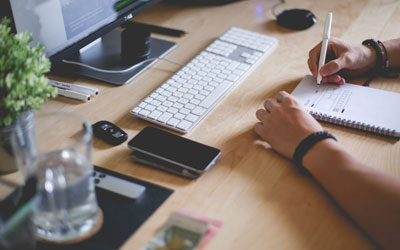 People are always asking this question to either themselves or others i.e. how to make a website successful? What all is needed to make it shine on the online wold? Answering a question like this is not so easy as a lot of things go into making a website successful. No matter, how many things you
try to incorporate, one thing is for sure that proper planning and execution are required for a website's success.
Tips To Design a Successful Website-
High Quality Content

As said by many, content is the king and this holds true also in the online world too. Content is the sole connection between you and your customers and actually it is the content only which is responsible for a conversion. So, make sure your website has a high quality and relevant content. A keyword rich content is likely to take the ranking of a website higher.

Simple Yet Attractive Design

You might be pretty tech savvy but your users are not so. They don't want to get lost in a design which they can't even figure out. It is important to realize that a simple design lets the users easily navigate through a website without using much of their brain. This makes them feel comfortable and of course you can work on its attractiveness for sure.

Hassle Free Navigation

If you don't want your visitor to shut your website within seconds, you have to make each and very element visible enough to make sure your user is not finding it all over the page. The user should not wonder as to where to go next. Also, keep in mind to place the links of your most important page on every page.

Make it Unique

Now ho do you do that? It is not so easy to make a website to stand out of the crowd. You have to literally work on each and very part of your website. From designing to development, content, making it search friendly etc, there is a long list of to-do things. Just don't follow what others are following and try to have and creative angle to each and very thing to make it unique.
Need Some Professional Help?
If you have spent a lot of money but still are not happy with your website's performance, you need not worry at all as White Shark Media is there to help you out. Our experienced team knows which all elements need what kind of treat to make a website successful.
Call us to know more about our services or to request a quote.