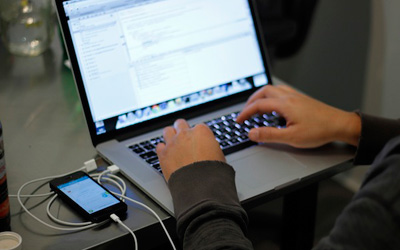 Mobile phones have become the essential part of our day to day lives due to the presence of apps in it. It helps to communicate with various daily services, including managed bank accounts, shopping, order food, book tickets, pay bills and many more.
Due to the modern technology, online business owners have a lot of opportunities to interact with their users. This is the main reason why most of the enterprises are moving to mobile apps and seek a professional iPhone and Android mobile app development company in Niagara Falls. If you are one of them who are planning to dive into mobile app development business, first you need to understand the pros and cons of this business.
Here are some reasons why startups fail to grow. Have a look at them before entering into mobile app business.
No proper research
Most of the developers do one of the biggest mistakes that they do not go for a market research before building an app for smartphones. Before starting any kind of business, it is essential to know about your audiences and their needs. Except from customers' requirements, don't forget to evaluate the tactics that your competitors are using to fascinate the customers.
Not choosing the right platform
When it comes to developing an app for your business, you will across a tough situation where you have to choose the right platform for your mobile application. Choosing the relevant platform depends on the type and features of an app that you want.
Not having a strong backup plan
Providing an appropriate and high quality app is quite a costly plan. Before building an app for your business make sure you have ample bucks, especially in the starting six months of an app. If your financial situation is not strong, there is a possibility that your app might end up in crisis or may lead to shut down.
Lack of proper management
Managing a startup project is important in the starting. So, if you are going to start a business, you need to understand the importance of hiring experienced and adept professional. By hiring non-experienced person for your business can lead to shutting down your company.
Making too many changes during development
When you choose the reliable and trustworthy company for your mobile app, the best thing is you get transparency on various things that how they are working and how issues are getting sorted out. However, making so many changes during development is time consuming and also a hectic.
The usage of smartphones has grown by many folds since the last decade. By avoiding some common mistakes listed above, you can accelerate your business and easily get higher traffic.