Consumer behavior has dramatically changed over the past few years, and especially in 2020. The outbreak of coronavirus has changed the mindset of people. Not everything that was trendy a few months back is now under a trend.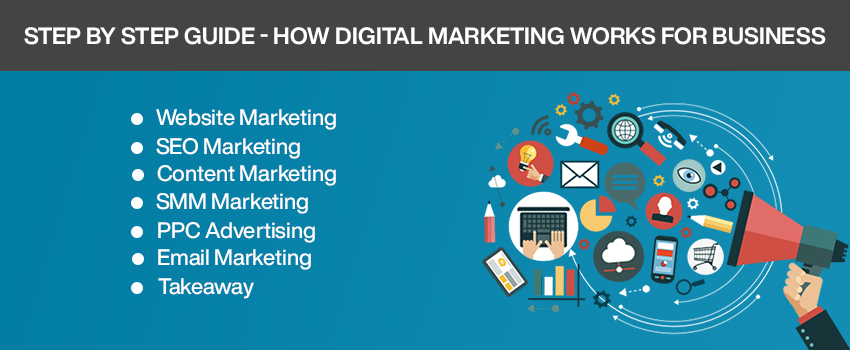 People have gradually realized the importance of nature and are inclining towards sustainable options. It is clearly evident how frequently their mind changes. On the other hand, this coronavirus induced home isolation brought a little benefit to business online. People are spending more time online (on the screen). This means that reaching to audiences is easier now more than ever. 
Therefore, it is essential for all business owners to understand the shift of consumer's tastes and trends and formulate their marketing strategy in a certain way. To get the best marketing techniques, you can reach out to White Shark Media. They are one of the top marketing companies.
When we talk about digital marketing, we talk about various aspects of our business- including online presence. 
Marketing Types and how do they work?
Website Marketing
In many ways, the website is the cornerstone of the respective digital marketing. All your targetted customers arrive here to get an impression of your business. And, this is where your leads are converted into customers who paid either for your service or a product. 
The website has an essential role in digital marketing as it attracts, engages, and converts the leads that come in. Sometimes, your website is the only way to exhibit your quality to the visitors. Therefore, you should pay extra attention to the appearance and content of the website. Make it as appealing as exciting to navigate as you can but be relevant to your business.
SEO Marketing
Search ENgine optimization. Even this runs parallel to website marketing when we perform digital marketing. SEO is important for your brand as it enables the Google crawlers to acknowledge the authenticity of the website and content in it. With a strong SEO strategy, organic results can really be at its peak. To optimize your website, you shall use keywords included content, easily readable content, light images and videos, better page load time, and so much more. SEO strategy is devised depending upon the business niche and goal to be achieved.
Content Marketing
As we have content is the king. A website is a website because it has content on it that helps the visitors to understand what the business is about. Moreover, SEO optimized content ( blogs and articles) can really help in engaging and targeting your customers. Content marketing includes content assets for various purposes like- boosting leads, retaining customers, generate brand awareness, or growing site traffic. 
SMM Marketing
Talking about digital marketing? It is impossible to forget social media. Social media platforms have millions of active users. Under digital marketing, campaigns are created for each social media to drive traffic. Social media presence of businesses leads to easy trust and attracts and engages a lot of visitors.  Each social media page requires a different set of strategies. It helps in increasing brand awareness, improve user engagement, and generate leads.
PPC Advertising
The aim of digital marketing is to drive organic traffic but one cannot skip PPC advertisements ( Pay-per-click). PPC is paying the ad publishers whenever a user clicks on your ad. Google Ads is one of the most popular PPC ads. SEO is important but it takes a little while to show its effects. Till then, PPC advertisements helps you to see results by placing your website on the top of the SERP page ( Search Engine Results Page). Therefore, consult a digital marketer and see if your business should have PPC advertising or not.
Email Marketing
Old is gold- Email marketing is an old strategy of digital marketing. But it does not mean that it cannot be used anymore. Even though the strategy is old the approach and the thought process behind email marketing are completely new and modern. Emails from a brand or company help in creating brand awareness, promote events, set up industrial leadership, and get more visitors or clients. Put in precise and appealing content and graphics to share your message in a concise manner with appealing visuals.
Takeaway
Now, have you understood how digital marketing works for a business? Are you ready to start yours? If you are looking for help in digital marketing, contact the best known digital marketing service provider- White Shark Media without a second thought. Get solutions with ease and in budget.