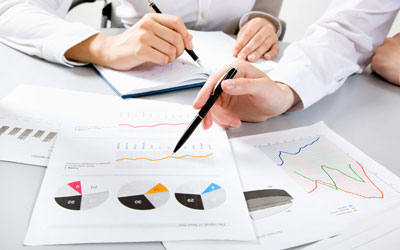 All your business and SEO strategies are aimed at one thing i.e. to get more and more customers for your company. In an attempt to find new and advanced ways in doing so, one tends to forget the existing opportunities that are with them.Sometimes, these opportunities can be in the form of people also. Yes! Your existing customers are one of your biggest resources. They can help you get more customers in no time, making your business grow simultaneously.
The question is how do you do that? How to make people convince to get others to join your company? Don't worry! We will explain it to you in the simple terms!
Tips For Getting More Customers Through The Existing Ones:-
Incentives

This is one of the best ways to make your customers happy. If you offer something free on the plate, it is very much likely to trigger an instant appraisal. It can be in the form of personal recommendation, social applause or any other mean.

However, it is important to reward your customers in a way, best preferred by them. For eg. Giving points on each and every car service to the car owners! All this would lead to good appraisals, making chances of more customers!
Referral Schemes

This is very affective and one of the most used ways of getting new customers on the board. The best part of referral scheme is that it not only offers incentives to the existing customer but to the new customer as well.

This makes your existing and new customers, both happy. This even leads to more referrals, thus boosting your chances for customer conversions!
Making Users Share Their Generated Content

Another way of reaching to the friends and families of your customers, is to prompt them to share their own generated content within your app. A good example of this is Dub smash, which makes user create content and also share it across their social accounts.

This makes the referred person also interested in the app, often leading to a conversion. Make sure to give incentives for sharing, in case customers don't do it themselves!
Brilliant Customer Service!

If there is anything that can really make customers happy is the way you treat them. The services you provide them leaves an impact on his/her mind and create an image for your company. It is you who is responsible for your company's positive or negative image.

There are a lot of ways to do so like getting in touch through social accounts, providing e-mail and phone support, providing knowledge through FAQ's, getting a virtual assistant to your website and so on. All this will create a good image of your company, doubling the chance of a conversion!
Need Some More Tips?
If you are looking for conversions for your online store, through customers or by applying different strategies, look no further than White Shark Media. Our experienced team has helped our clients in customer conversions leading to successful online stores and apps!