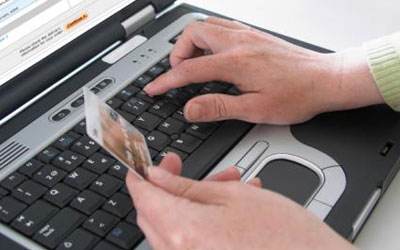 These days, it is inevitable to have an online store that keeps visitors stand. Providing the poor customer service will force them away from repeated purchases. Online shoppers have various options online so it is vital to stand out in a crowd to grab their attention. Here are a few things you can do to your estore to compel your customers' to stay on your website and do shopping with you.
To run an online store, it is crucial to gain the attention of your customers. You can do this by showing them that your products are worth the money. It is the best strategy to retain them. Here are some useful tips to build a strong relationship with your audience.
Begin with exceptional looks
You may have heard of the phrase 'first impression is the last impression'. The logo of your brand reflects the image of your business. Interesting taglines with an eye catching logo is the best idea to make the first impression great on your audience.
Create a brand and stay ahead of competitors
There are so many online shopping brands available on the internet. You need a unique brand to stay ahead of the horde. Don't waste your time to designing a logo which fails to reflect your services. Give your precious time to create a niche for your brand.
Build a relationship with customers
You need to create a strong relationship with your online audience before asking them to buy anything. Establishing a trustable partnership with a customer is not an easy task, it requires time to gain their trust. You can do an online survey to know about the experience of the audience. Except it, build a social media presence and interact with your customers to know about them.
Improve customer satisfaction
It is good that you start your online business with an attractive and innovative idea. But if you forget about the most preferred choice of payment, you may face problems. You will not only lose your visitors, in fact, they drive to buy from your competitors. To make them stay on your site, you need to constantly monitor your client's satisfaction. There are some great tools like Freshservice, Zoho, Consol and Happyfox that help to handle customer's complaints effectively.
Revamp the site
Upgrading the website is crucial to get more and more customers on your online store. Everyday thousands of people browsing websites to find something interesting. It may be easier to bring customers to your site, but it is a very daunting task to convert them into buyers. To make your audience into permanent buyers, you need to redesign your online store. Think like a customer and start working on your site.
In a nutshell, your brands need to be unique and search engine friendly. Apart from it, make sure your online store is responsive. Because nowadays, most of the users use tablet and smartphones to browse sites. Provide them an excellent shopping experience with a user friendly online store.