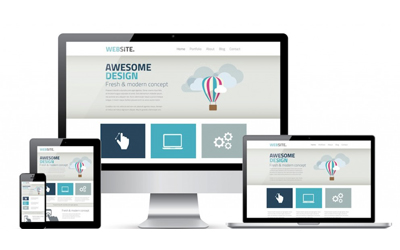 Holiday season is the busiest time of the year and all businesses start planning for new strategies to gain high profits. For selling a wide variety of products, a business has to think about a number of useful ways to maximize the business growth. No matter, either you have a product-based or service-oriented eCommerce business, you only need to implement a proper preparation plan which indulges your business into a gaining phase. For all online retailers, a holiday shopping can increase the performance of the website on a variety of devices and put a significant impact on the sales.
To ready your website for a holiday rush, then below tips will help you in converting your dreams into reality:
1. Analyze Previous Year's Traffic Volume
If you want dramatically rise in your sales this holiday season, then it's useful to analyze the previous year's traffic volume. Based on the last year report, you can easily establish a strong baseline to gain maximum holiday traffic. By doing so, you can make an idea how much visitors you can expect to visit your site. Moreover, you can make use of more proven marketing strategies to improve website identity and prepare it to drive more sales and revenue this year.
2. Freshen Your Website With latest Trends
Holidays are the time to give your site a good make-over with advanced and latest designing trends. One must make the designing part so impressive so that customers easily find the popular products and services. You must add little extra flair to your business to stand ahead of the crowd during this special holiday season.
3. Test Out The Site Execution Speed
By increasing the site speed, you can enhance more user experience, gain good rankings and drive more and more traffic to your business site. It's essential for the website to load faster especially during the holiday seasons. For such happening, you just need to test your site performance and also fix all those errors that are lowering its speed. One has to optimize the all the images and other useful elements of the site.
4. Move To Mobile-Responsive Site
More than half audience love to do shopping through easily-handled devices like mobiles. Viewing similar website on different devices improves the online shopping experience of the shoppers. It's important that your business site must be easily optimized by all kind of mobile users.
5. Remove Outdated Content Quickly
In order to interact with engaging consumers, get update your website with fresh and unique content. Make sure to remove incorrect and outdated content on the instant basis as long-term presence can also pose a significant risk. One must be attentive to every single website element from correcting a price to updating the product description.
6. Protection Against Cyberattacks
During the holiday shopping season, retail stores are at high risk of facing prime cyberattacks. Being a business owner, one must think about prioritizing the website security to protect it from unwanted application attacks. If such safety precautions do not take on time, then it will make the hackers to exploit the customer trust as well as brand reputation. One must be on constantly monitoring to bring relevant traffic to the site and offer protective shield in the case of facing high-performance degradation.
7. Execute Successful Marketing Campaign
If you want your audience to spend huge time on your website, then you must build a strong marketing campaign around it. Only right and effective marketing strategy can make your business to stand apart from the crowd.
With more and more consumers like to do online shopping, it's essential to prepare your business site for the increased number of web traffic range. Don't make any kind of delay and get you prepare in the advance to position your business for maximum holiday spending and revenue costs. If you want to create an action plan for your marketing efforts, then you can hire our professionals at White Shark Media to have a successful start of the coming 2018.