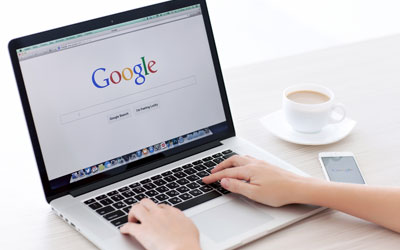 PPC stands for pay-per-click, a fairly well established concept in Internet marketing in which instead of earning, advertisers pay fee every time their advertisement is visited by any visitor. Therefore, it is considered a way for buying visits rather than gaining. We can just buy a visit by bidding on it. It can be considered a reliable way to increase the presence of business in search engines. Various brands follow PPC to increase their audiences and to gain popularity as paid businesses are generated on top.
To make your advertisement to come on top spot of search engine results, SEO provides bidding for ads in links provided by search engine. The ads which are shown to visitors in the top of Google search results in a margined box are PPC ads. Though some businesses think that PPC's are of no advantage but it is not so. If you are paying just few dollars for a click but that click is helping you to generate or able to sell an item for hundreds of dollars. Then, it is considered good for your business. PPC's can bring huge profits to your business if advertised in a suitable manner.
PPC follows various tips to become effective and working. It goes through the following discussed below:
Firstly, research is done to collect all keywords which are worthy to become a part of ad.
Then, out of researched keywords, the keyword which we feel more appropriate is selected.
The selected keywords are then organized in ad groups or campaigns.
Then, optimizing is done to set up ad pages.
If an ad is created more intelligently and it targets more visitors, then Google reward those advertisers by reducing their pay-per-click charges.
Google AdWords plays an essential role in advertising system. It acts as a base on which those ads are created which are shown on Google's search engine. Whenever a search is called, Google goes through all the AdWords advertisers available and selects those to appear in search results page. Marketing PPC with combination of AdWords provides an extra advantage. Your advertisement depends on your keyword quality and relevancy to appear on top and more often. An ad can become rewarding if it focuses on:
Relevancy – Relevant and appropriate keywords, PPC favourable keyword lists should be used.
Quality score – google ranks your advertisement quality based on relevancy of your keywords, PPC campaigns. Good quality scores get more clicks.
Landing Page Quality– landing pages should be optimised by using relevant and search query results should be specific.
In addition, the ads which will appear in a search result is based on Ad ranks, which is calculated by the result of combination of two factors that is CPC Bidding and Quality score.
These are the basics of one of the fastest growing technology, Pay-Per-Click, which you should be aware of if you want to make your business gain worldwide promotion. Our PPC professionals in Niagara help you make the most of your paid marketing budget by a structured campaign.